Welcome to Microphone-Tests.com where you find the best microphones on the market! Each microphone test will provide the most important advantages and disadvantages as well as customer opinion and useful tips and advice. Our experts are searching for the best microphones of various price ranges and categories. By hitting the order button you will be redirected to the purchase page of Amazon where you can buy the respective winners of our microphone test, get more information or read further reviews.
Microphone Test by purpose
There are countless different microphones on the market for many different uses. This extensive range of microphones makes the choice not an easy one. Especially non-professionals often have a hard time deciding which microphone they should get. That's where we enter the stage. Our microphone tests in various categogies aim at one thing: to make it as easy as possible for you to find out which microphone is the perfect fit for your purposes. The first step is to clarify the purpose for which the microphone will be used.
Which of the following target groups do you belong to?
Microphone Test by category
condenser microphone
A condensor microphone converts the sound into an electrical signal. Unlike dynamic microphones, the electric signal is not initiated by the membrane speed but by the change in capacitance. That is, the distance between a movable membrane and the counter electrode, which varies depending on the strength of the sound pressure. These types of microphones are generally used for recording situations in professional studios.

USB microphone
You use an USB microphone p.e. for podcasts or other voice recordings when working with a computer. In order to be rewarded with the best possible voice quality, the USB microphone should come with a large membrane (diameter at least 20mm). When it comes to USB microphones we recommend the following items: For advanced users, the Rode NTUSB, for beginners the Samson Meteor Mic, our winner in the category "most bang for the buck".

dynamic microphone
A dynamic microphone is used on stages or in studios to record vocals or instruments. Here, a cardioid characteristic is important because it captures the sound of the voice from the front and side NOISES are being reduced. Singers on stage usually go with a dynamic microphone, while in recording and studio situations they chose a large diaphragm microphone in order to map the entire range of their vocal performance.

directional microphone
A directional microphone is an elongated tubular microphone that is focused on a source of sound while reducing side noises. Because of the super-cardioid capsule a directional microphone captures sounds with very few background noises. Other names for a directional microphone are "shotgun mic, shotgun microphone or because of its shape "lobe".

lavalier microphone / lapel microphone
A lavalier microphone, also called clip-on microphone, is a small microphone capsule that can discreetly be clipped on to clothes, such as a shirt. Lavalier microphones are used in TV transmissions or television interview situations. Its most important advantage is that you can attach the the sound receiver close to the sound source, in this case the mouth. This also means that other sounds are only transmitted attenuated. When shooting movies and video content lavalier microphones are used to support the recording process of spoken dialog recorded by boom microphones in order to have clear and distinct sound recordings.

wireless microphone
A wireless microphone converts acoustic signals into radio signals which are then sent to a receiver. Wireless microphones allow maximum freedom of movement with the best possible sound quality. However, this comes at a price.

microphone equipment
A microphone can do so much more with some handy equipment. In order to transmit, record and play back an audible signal such as a voice or an instrument you need some accessories. The following equipment makes the operation of a microphone possible and/or much more comfortable:
microphone cable
battery
mixer
microphone amplifier
headphones
headset
Microphone test by price class
Always remember: Whenever you're buying something cheap, you're paying too much
Cheap microphones often mean poor results. And that's not what you want. Sooner or later you will be looking for a more expensive and satisfying alternative. The smart alternative is to invest your money right. Why go for a cheap product, which you will need to replace with a more expensive one sooner or later anyway? Our most important piece of advice: get a high quality microphone right away. It will last longer and it will produce results you will be happy with for a long time. In our main microphone categories we have listed the most interesting models. There are three categories that schould help you find your individual perfect fit: The test winner is the product with the most positive customer reviews. Then there is a cost-effective alternative: the price-performance winner. The third category is the budget tip, which will help newcomers find a sound microphone at a reasonable price.
Test Winner -The professional class

High-quality microphones for professional purposes usually have a correspondingly high price. If you're job requires you to work with professional microphones, be sure not to spoil the ship for a ha'porth of tar.
Wether you're a professional musician, a filmmaker or just looking for the perfect sound, be sure that the test winners of our microphone tests are your perfect fit.
Price-Performance-Winner – The middle Class

When it comes to microphones, as it is the case with most other technical devices, the good old saying is true: quality has its price. Now that doesn't automatically imply that the most expensive equipment is also the best. That's why our category "price-performance winner" takes a look at affordable alternatives to the test winner with pretty good results. In this price range ambitous recreational and hobby users as well as professionals are very likely to find their perfect mic.
Budget Tipp – The entry-less class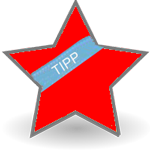 Good microphones can be purchased for as little as 50 Euros. Cheaper microphones usually have a bad sound quality or come with a lot of backround noises due to inferior workmanship.
In our entry-level class (less than 100 Euros) ambitious amateur singers and semi-professionals will find their perfect microphone and might also be able to make a good bargain.
microphone test criteria
Whether your a professional or an amateur: sound quality, price and manufacturers play an important role in the purchasing decision. Sennheiser, Shure and Beyerdynamic are some of the most renowned high quality microphone-producers.
This is why the majority of tested microphones are from these thre manufacturers. Although there are some areas where Rode might be able to compete with the big 3.
When testing our microphones the following five features determine the results:
sound quality
professionality
quality (processing)
accessories & equipment
price / performance
The resulting values are incorporated into the overall assessment, which is intended to serve as a decision aid, before you buy a microphone.
Everything else you need to know before buying a microphone is summarized in our article "buying a microphone".
In addition to detailed product presentations and microphone tests, you will find bargains with the best price/performance ratio on this page. Our aim is to help you find the perfect microphone for your needs at a reasonable price at our microphone test.