A Bluetooth microphone is a wireless microphone for PC Audio, PA Systems or camera accessories. Instead of infrarot it works with wireless Bluetooth. It's also common used in education, webinar, conference and more. There are currently not many Bluetooth microphones on the market.
The quality of a standard wireless Bluetooth microphone is inferior to the quality of wireless microphones. So a good Bluetooth microphone comes at a price.
Recommended Bluetooth Microphones
Bluetooth Microphone Test
Best rated bluetooth microphone: Sena BT10
Sena BT10
Bluetooth 3.0
Bluetooth intercom, range up to 1000 feet
Four-way conference intercom
Robust sweat- and waterproof movement-intensive
up to 6 hours talk time
The Sena BT10 scored the highest results in our bluetooth microphone test which is based on average amazon rating.
With the latest Bluetooth 3.0 technology and a range of up to 1000 feet the Sena BT10 delivers a very clear sound.
Due to its high quality and a rugged and waterproof processing, the Sena BT10 works perfectly well even under adverse conditions and while moving. You can even go for a jog in the rain with it.
Further possible applications are the use with any stereo headset as well as other headsets for wireless communication with other Sena headsets.
Since the Sena BT10 Bluetooth microphone is very small and light, it can be used, for example, as a wireless microphone or reporter for stage use.
Likewise, you can connect the microphone to Bluetooth enabled Action Cameras like a GoPro.
Alternative: Nolan MIC Bluetooth Microphone
Nolan MIC
For only 70 euros you can get your hands on the Nolan MIC Bluetooth microphone.
The Nolan microphone is built to provide clear sound for podcasts. It also has distance learning, Web conferencing, voice recordings, video cameras and much more.
It's also compatible with most Bluetooth wireless audio receivers and speakers. However, based on their reviews, Amazon cutomers see it a little different.
Poor audio quality and connection errors of the Nolan Bluetooth Mic are being criticized.
Works with most Bluetooth-speakers, audio receivers, recorders, recording devices and Bluetooth-enabled smartphones, tablets and camcorders
Sound quality mediocre
Transmission distance up to 30m
Suitable for podcasts, panel discussion, Skype, web conferencing, distance learning, speech recognition, YouTube, camcorder
up to 6 hours talk time
Lightweight and easy to carry
stylish design
LED display
Bluetooth Headset with Microphone
Bluetooth Headset with Microphone Test
When it comes to headsets, there isn't a one perfect headset to use, however, there are some pretty good ones out there that you can purchase on the market. So, when you are looking to purchase a bluetooth microphone, it is important to be sure that you understand what you should be looking for when it comes to buying one of these. First, you need to understand what it is that you are looking to find, or that you need, from one of these microphones, and then you are able to go from there. The best thing for you to do, is to figure out your average use of your phone each week, so you can figure out what it is that you will be looking for. So, when it comes to having all of the information that you need to purchase a bluetooth microphone, you will need to take many different aspects of the process into consideration before making your initial decision on the bluetooth for you. There are many different things to consider and they are all important to the buying process.
 Over the years, headphones have become more and more user-friendly and have extended the limitations of their use. A Bluetooth headset with microphone combines all of the features of connectivity. These headsets can connect to any device that has an audio jack, or any device that are equipped with Bluetooth. These headsets can also come with a microphone so that calls can be made and received with clear audio, and one can also use these headsets to connect to video game console chat rooms.
Bluetooth allows the headsets to be wireless, meaning that you won't have to deal with any tangled messes before you can use the headset. It's ready to go, and stays ready to go with the built-in rechargeable batteries. This allows the user to charge the headset with a normal phone charger, saving time and money. A lot of Bluetooth headsets with microphone come with buttons on the side of the headset that enables the user to accept calls, redial numbers, and control the volume coming through the headset. When these buttons are used, oftentimes the headset will voice prompts to ensure that the user is getting the setting they desire.
At a full charge, most headsets have over twelve hours of talk time. The Bluetooth features on the headsets can sometimes reach as far as 30 feet, allowing the user to leave their device in one room and roam around, making it convenient to listen to music and do things around the house simultaneously. Problems that may arise when using the headset, such as not connecting to a certain device, can be easily fixed. By making sure that both the device and headset are in "pairing mode" mode, this will allow your device to scan for the headset, which should be ready to pair.
Bluetooth Karaoke Microphone
Bluetooth Karaoke Microphone Test
A lot of people across the world love karaoke singing. This trend has spread quickly from Japan where it originated to other parts of the globe. Karaoke has brought about a wave of enthusiasm that makes entertainment joints livelier. From around the world, amateurs, semi-professional singers, and even professional singers are enjoying singing across popular music lines. A lot of bars and other entertainment joints are already staging karaoke competitions. But if you want your event to be more fun, you will need a Bluetooth karaoke microphone.
Bluetooth karaoke microphones have a number of advantages when compared with the traditionally wired microphones. Firstly, performers, especially the ones who move a lot during a performance, can do away with entangling wires that might cause them to trip. With a Bluetooth karaoke microphone, one can easily move about the stage without worrying about not being heard. The device transmits sound signals via Bluetooth to an amplifier where the sound is amplified to the bluetooth speaker.
You can sing anytime and anywhere you want just using your smartphone combined with the wiresless bluetooth microphone. It has an integrated bluetooth speaker and turns your mobile device into a singing machine with low latency clear sound. It can be used with all iPhone, iPad, android Smartphones and other mobile devices which are able to connect to bluetooth, although the problem with phones is that sometimes lose signal and present these problems, if this is your case, you can search for Advanced Telecom Systems that help companies with this.
The performer can use the microphone from any corner of the room as long as they are within the transmission range without the need to use wires that lead back to the karaoke machine. Bluetooth karaoke microphones are perfect for use in an outdoor setting. If you want to hold your event in a swimming pool area or a hall, then a Bluetooth karaoke microphone may be ideal for you. One can also use more than one Bluetooth microphone, and the quality of the sound is superb.
More Informations about Bluetooth Microphones
In conclusion, when it comes to purchasing a bluetooth microphone, it is important to make sure and take all of these into considerations before you make a final decision on one. All of these are incredibly important parts of the buying process, and they are what is going to help you to make the right decision when it comes to a bluetooth headset. There are so many things to take into consideration, and it is prudent to do the proper research and find out the necessary information that is needed to help you to make the right decision.
Where Will I Use It?
One of the first things that you need to consider, is where exactly you are going to be using your bluetooth microphone. Most often, individuals aren't in the same place all of the time, and are actually in several different places throughout the day time. Therefore, trying to figure out one specific place is not going to work for you while you are figuring this information out. The best thing to do, is to tally up some of the places that you spend most of your time in, and then go from there from this information. If you spend your time in noisy places, more than quiet places, then you will need to look for a bluetooth that has a very strong microphone to it, that is able to drown out any of the background sounds that are around you. If you are going to be in a lot of quiet places, then you will need a microphone that is able to keep the sounds from being too loud in those environments.
What Will I Be Doing While Using It?
Another factor to take into consideration, is the type of activities you are going to be participating in while you are using this device. You can find these microphones in all shapes and sizes, and figuring out what activities you are going to be doing while using it, is what will help you to determine which fit is going to be the best for you. If you are going to be doing activities in which you are going to be moving around a lot, then you might want to consider an in-ear headset that comes equipped with an ear hook, so you can prevent the device from falling off of you. Other activities , such as exercising, you can benefit from a hooked microphone while you are participating in it. If you are going to be immobile, then you can purchase one that just comes with an ear hook. You can also purchase one that you are able to pop in and out when you are not looking to stay on the microphone for long periods of time.
Time Of Usage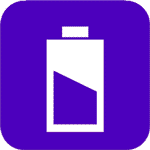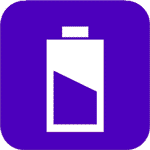 You will need to determine how long you are going to be using this headset at a time, and figure out what type and size of battery it is that you are going to need when you are using it. The bigger the device is, the longer that it is going to last you. However, the big ones are bulky, and too many people often predict too long of periods of time that they use it, and they actually don't need a big device. Therefore, it is important to make sure that you figure out exactly how long you are going to use the bluetooth device to help you determine the size and battery that you will be needing.
Music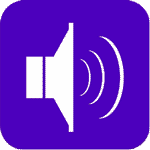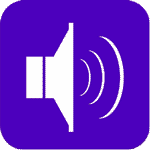 There are many individuals who love to listen to music while they are doing these daily rituals that they have, and so you will need to determine if you are going to be listening to a lot of music. This is what will help you in making the right decision as well. So, if you are wanting to listen to music through this, you might want to consider a head set that covers both ear, because most bluetooth headsets have just one piece of the device that goes into one ear. You will also need to be sure that your phone supports this feature of having a bluetooth microphone, before you make an initial purchase.
Other Considerations
Along with all of these aspects that you need to think about, you also have many other types of things that you will need to take into consideration as well. These different aspects include:
Many bluetooth microphones have a voice control option that is available to you, therefore, you will
want to be sure and consider this aspect of it and if it is something you are looking to achieve.
They all have about the same range, so that isn't an important factor to put up front. Consider
making this one of your last considerations in the buying process.
Figure out if you want it to connect to one or multiple devices.
Look for one that has a USB port, so you can use your phone or tablet as a plug in to your headset.